Trust the #1 defensive driving school serving Augusta, Albemarle, and Charlottesville Counties. We have over 40 years of law enforcement experience. Safety and education quality are our top priorities.
We offer pre-licensing and defensive driving classes. Behind-the-wheel is available to complete state required minimums for teen drivers and on-demand for additional instruction.
DMV Certified/Court-Approved 8 Hour Driver Improvement Course. Below are upcoming dates for our driver improvement course. Please use the PayPal icons below or call to reserve your spot.
36-Hour Driver Education Classes – for Teens and Adults. Visit our online driver education page to register for our online driver education.
*Please note that because we book location and time in advance, no refunds are provided for scheduled services.*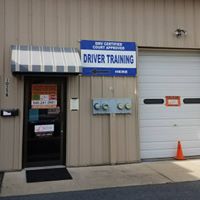 Ofrecemos Clases de Driver Improvement y 3X Failure en Español
Driver Improvement Classes
IN PERSON
NOTE: This is our current schedule for 8 Hour Driver Improvement Classes in 2023.
Below are upcoming dates for our in person Driver Improvement course. Please use the PayPal icons below to prepay and reserve your spot. After paying for the course you will receive an email within 48 hours informing you of the class details.
Please register for the correct class. This is for the 8 Hour class. Registration for the wrong class will subject any refund to a 25% cancellation fee.
Please note : NO SHOWS will not be refunded or rescheduled. You must attend the class you have reserved, as seating is very limited. Please bring your ID to class.
December 2023
Date
Time
Register
16th
09:00 AM – 06:00 PM

* Attendance at both classes is required
Prepay now for $80 OR pay $100 cash in person on day of class
January 2024
Date
Time
Register
8th and 10th
05:30 PM – 09:30 PM
20th
09:00 AM – 06:00 PM

* Attendance at both classes is required
Prepay now for $80 OR pay $100 cash in person on day of class
Online Driver Improvement
Online Driver Improvement is only for students ages 18 and older, and if court ordered, must be approved by the Judge.' Please consult DMV or the court prior to signing up to ensure you are authorized for the online class. We do not determine your eligibility. Apply Now