Trust the #1 defensive driving school serving Augusta, Albemarle, and Charlottesville Counties. We have over 40 years of law enforcement experience. Safety and education quality are our top priorities.
If you fail either the written or road tests 3x, Virginia requires you to take additional driver training. We're here to help.
If you failed the written test 3x, please register for class by clicking on the Paypal button you'll find next to the course date in the schedule box.
If you need to take a new round of Behind the Wheel because of 3x failure of the road test, contact us to schedule lessons.
We also offer 8-hour Driver Improvement classes which might reduce points or insurance. Please see the schedule on our Driver Improvement Classes page.
36-Hour Driver Education Classes – for Teens and Adults. Visit our online driver education page to register for our online driver education.
*Please note that because we book location and time in advance, no refunds are provided for scheduled services.*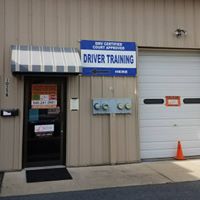 Ofrecemos Clases de Driver Improvement y 3X Failure en Español
3x Failure Manual Course
NOTE: 3X Fail class is only for people who have failed the learners test at DMV 3 times Below are upcoming dates for our 3X Fail class course. Please use the PayPal icons below to prepay and reserve your spot. After paying for the course you will receive an email within 48 hours informing you of the class details.

Please register for the correct class. This is for the 3x Failure Class ONLY. Registration for the wrong class will subject any refund to a 25% cancellation fee.

Please note : NO SHOWS will not be refunded or rescheduled. You must attend the class you have reserved, as seating is very limited. Please bring your ID to class.
December 2023
Date
Time
Register
18th and 20th
05:30 PM – 09:30 PM
*Attendance at both classes is required
Prepay now for $150 or pay $170 cash in person on day of class

NOTICE: If the student is under 18, you MUST provide the 36-Hour Driver's Education completion certificate prior to signing up for this class. There are NO refunds for this class.
(Caution 3X Fail class is not the 8 Hour driver improvement clinic for tickets). Please contact the school prior to paying should you have any questions about this course.